So, as many of you may know, Eric Gurt has begun work on his latest project…
This new project is known as Pb2.5- A complete remake of PB2. He's redoing the engine, and most of the game, adding in tons of new stuff.
For those unaware, you can get all the information Here
I'll summarize some of the biggest things that have been revealed.
(Click images for larger view)
First of all, Pb2.5 will be in 2.5D. Essentially, walls, etc. are in 3D.
Next- Pb2.5 has a variety of melee weapons to select from, all with different traits.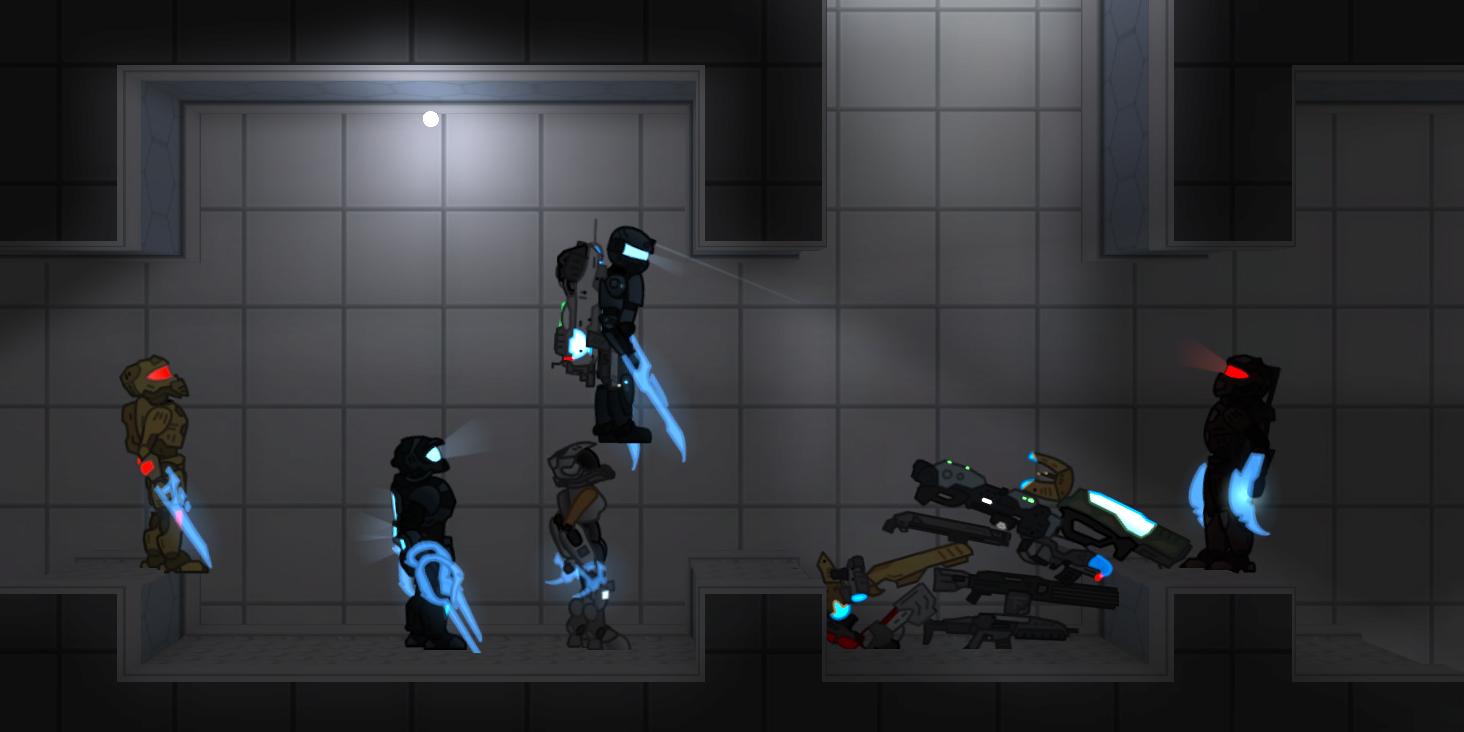 Next, in the new version, while set off by default, doors are destructable.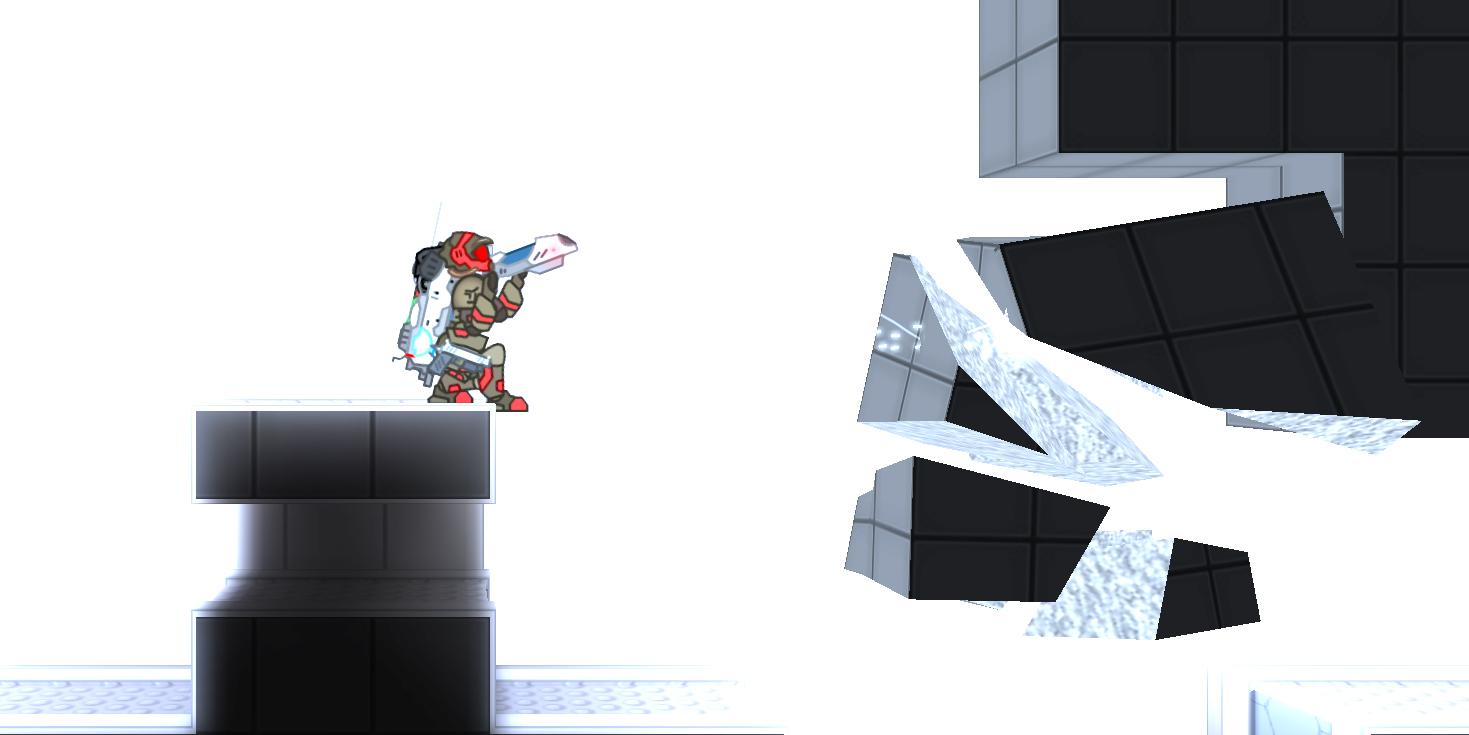 Water is getting a huge improvement. (Also, damage hitmarkers.)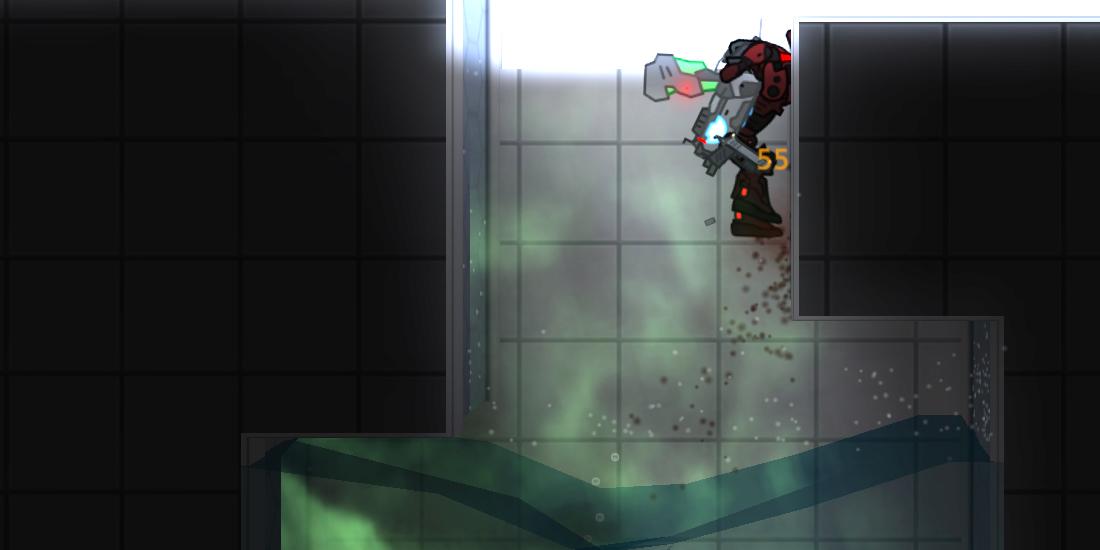 And, last but not least, dual wielding. (Note, in this image, an old model, and new model alien pistol.)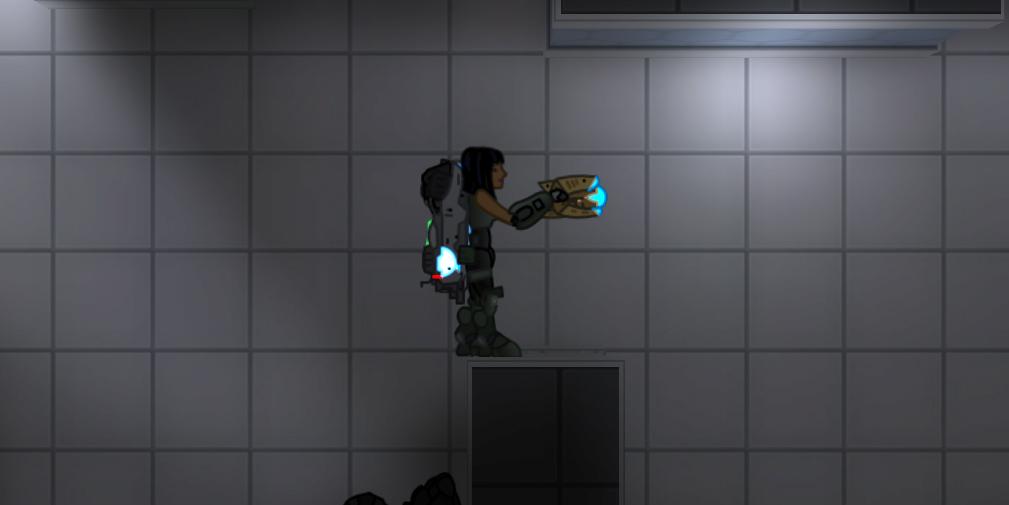 [Edit]: Also, a first glimpse at some customization. (And, a cooler image of dual wielding.)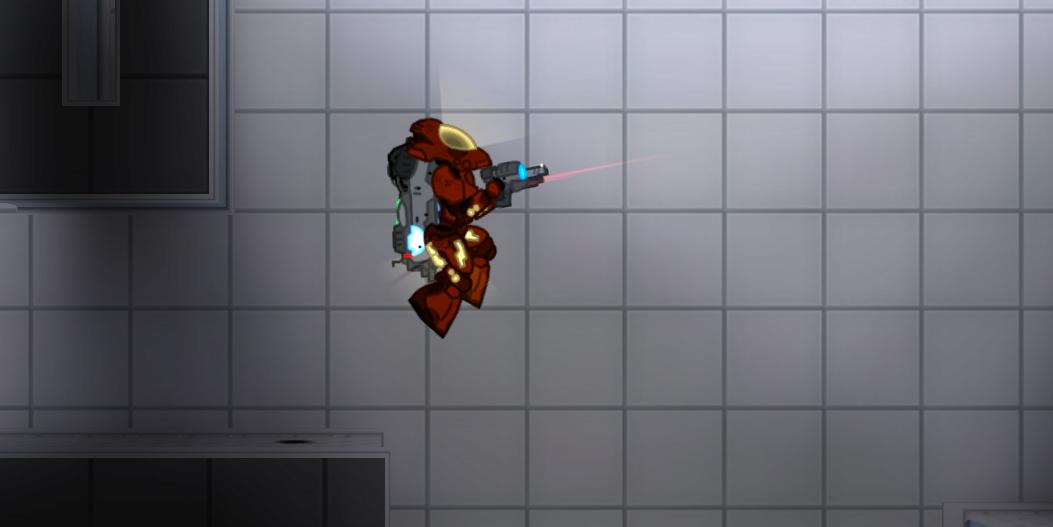 [Edit]: Here's the latest look at the interface for customization: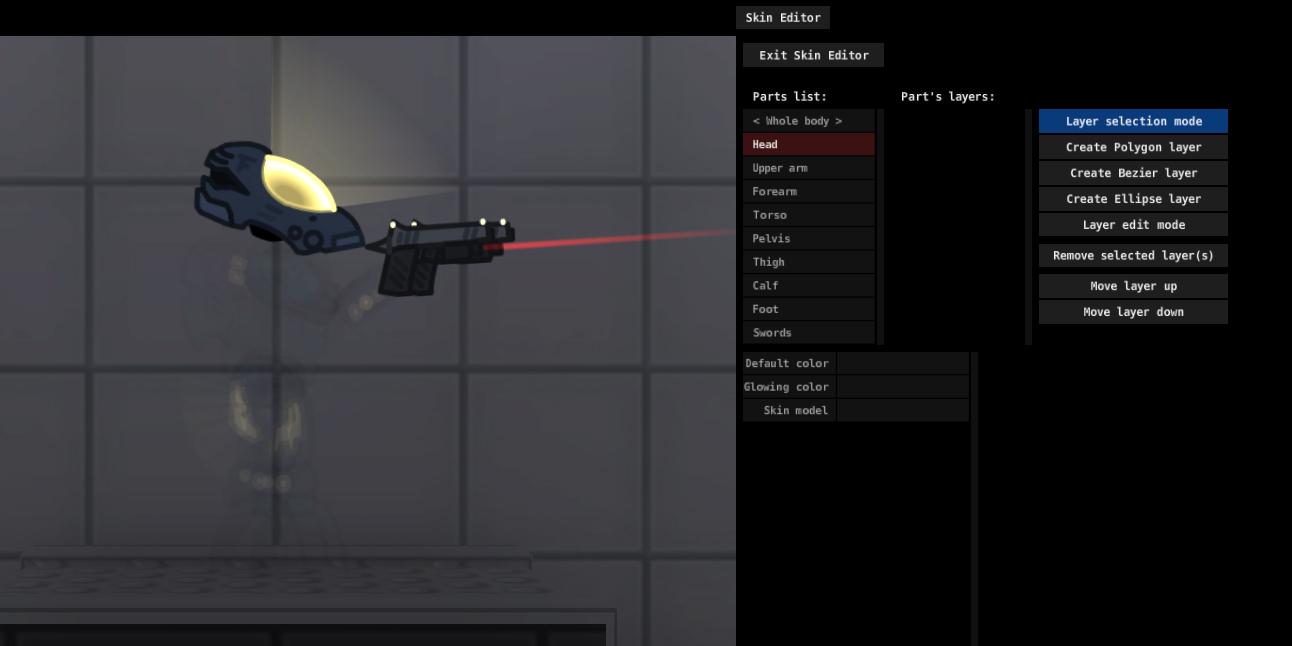 Another peek at customization: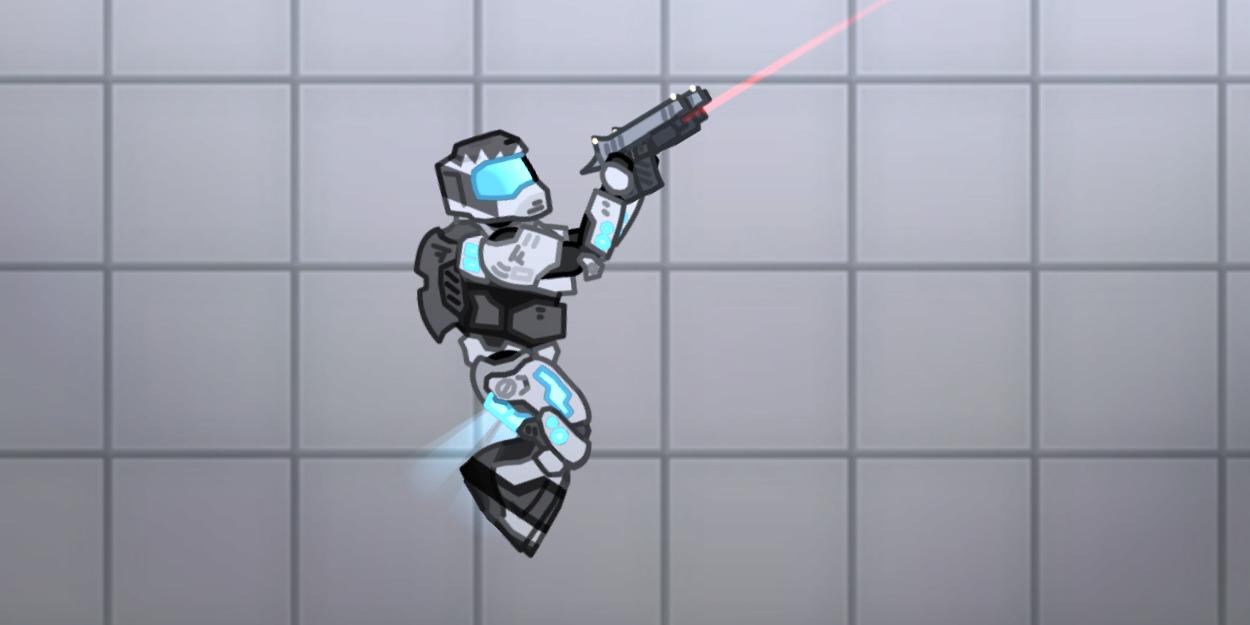 A brand new android skin, with custom colors.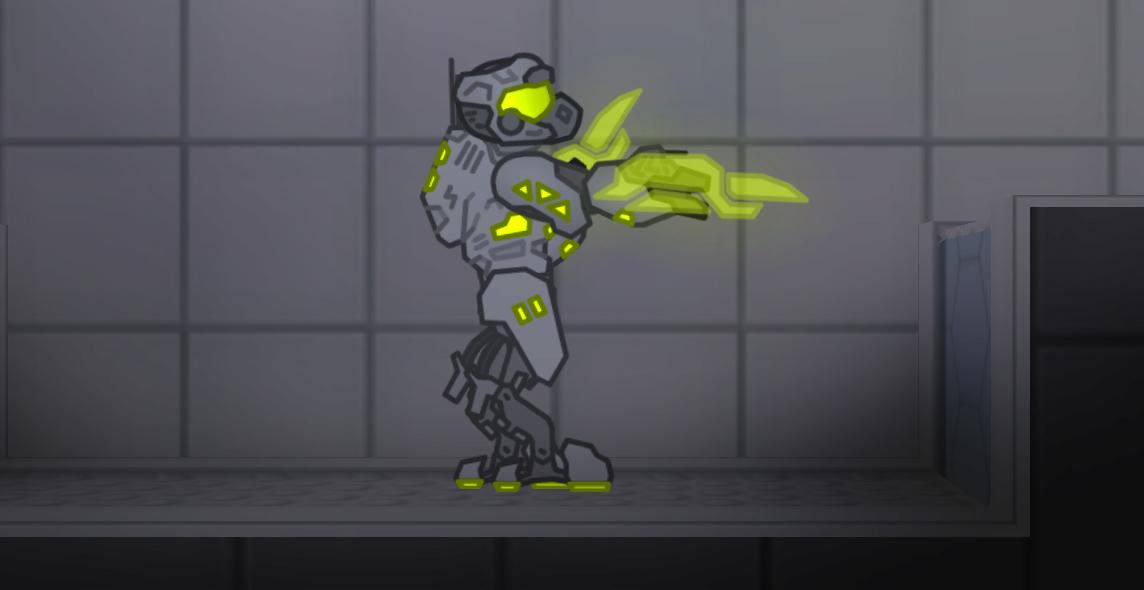 Also, there has been mention of jetpacks, flamethrowers, and much, much more.
[Edit]: Some info on jetpacks. Not much on function, but we do know that the color of the jet is custom. Also, impact damage has just been added. (Which goes to show that Eric isnt reusing Pb2 physics in 2.5.)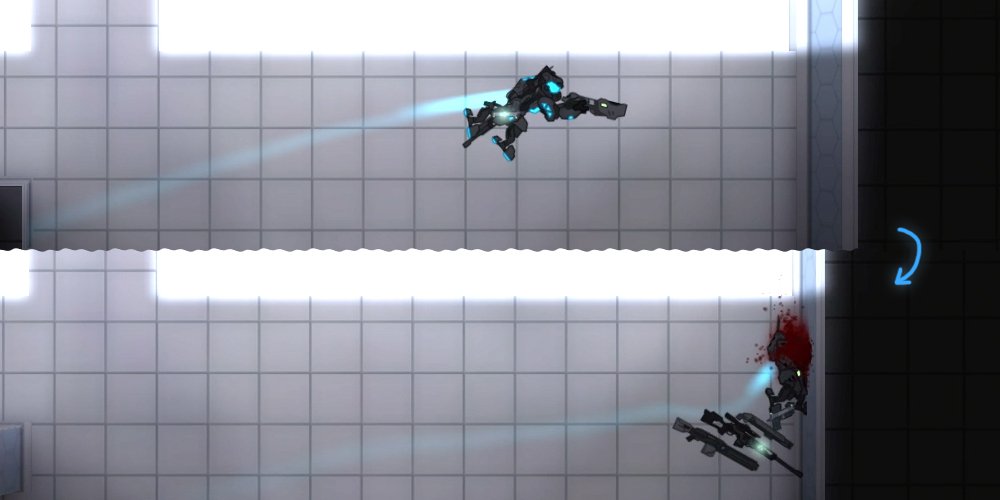 Jet trails added for double jumping. And, more customization shown.
Lights can now be customized further.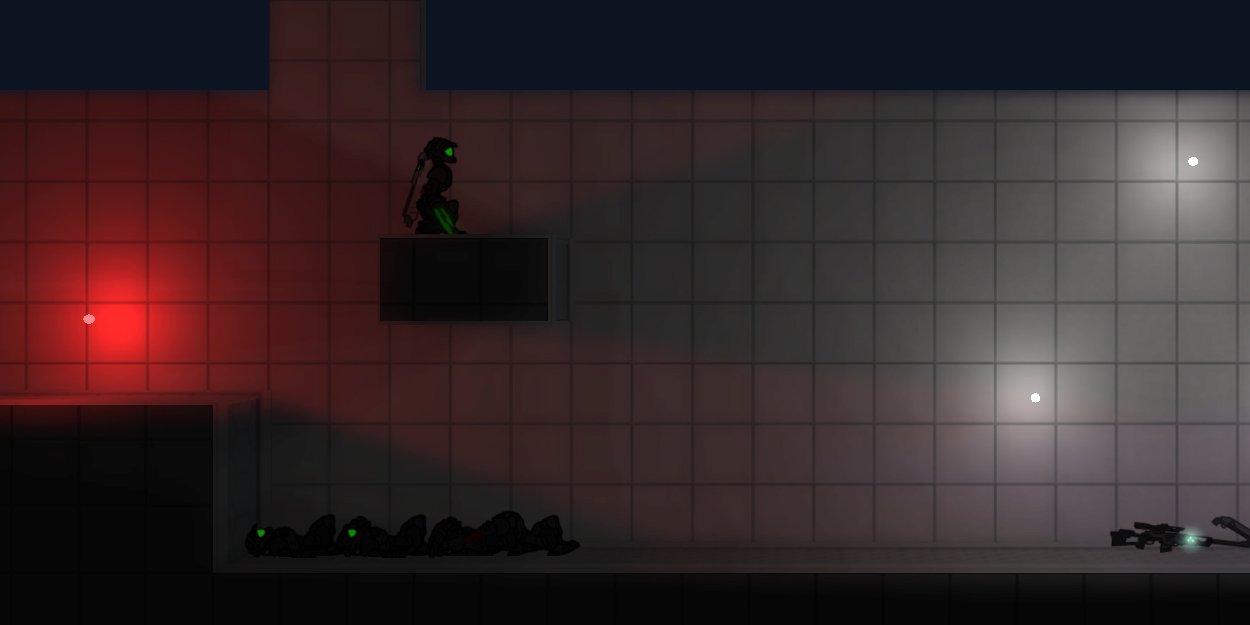 A hint at a new beam weapon that Eric is working on.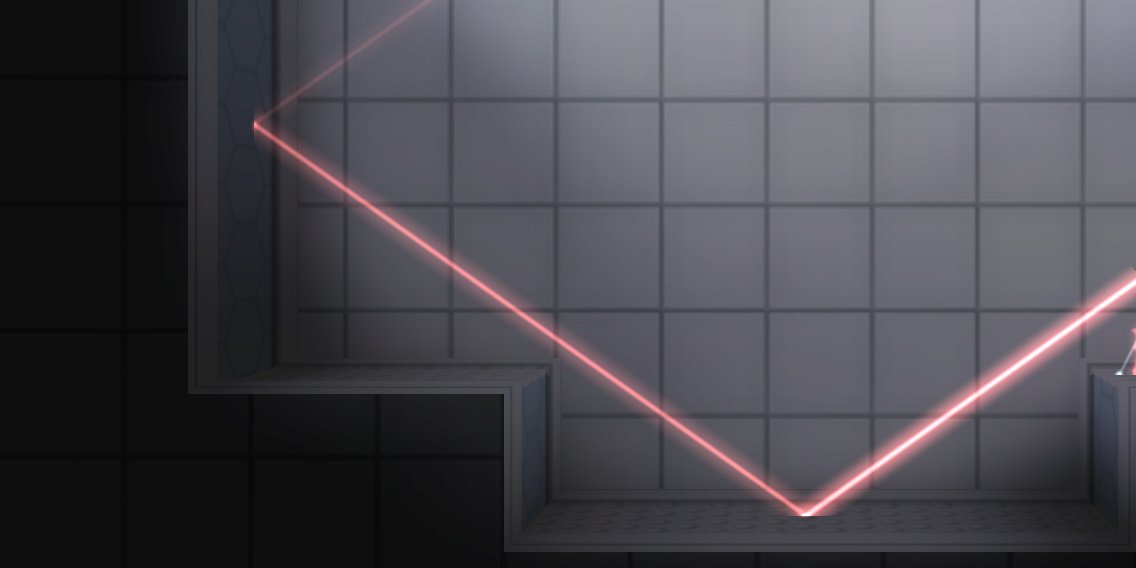 An ammo system has been confirmed, though we don't have many details.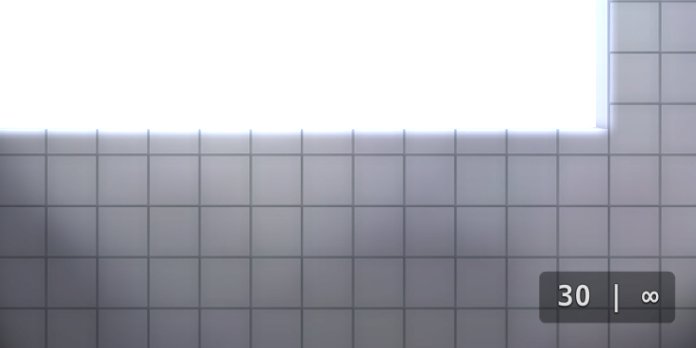 [Edit]: Animation created for clip based weapons.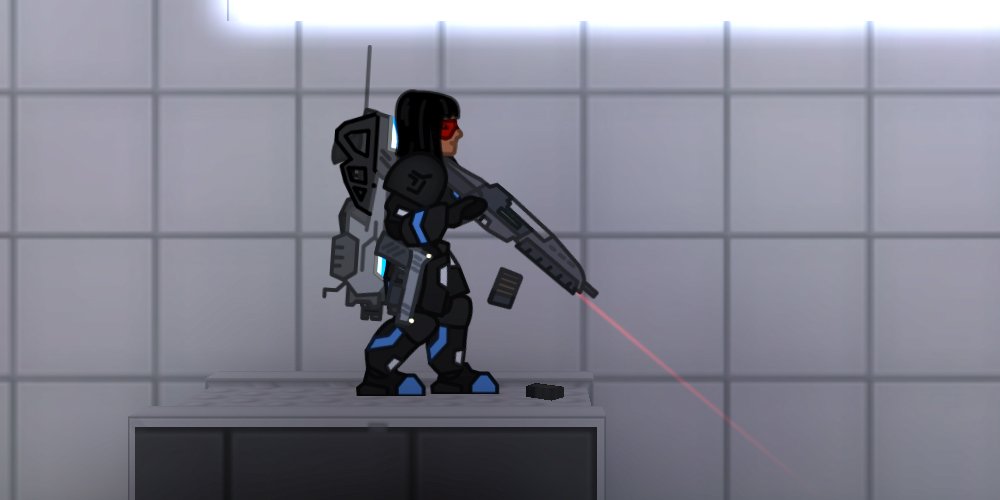 Eric is adding plenty of new skins, it seems.
Also note the new sword configuration, third image;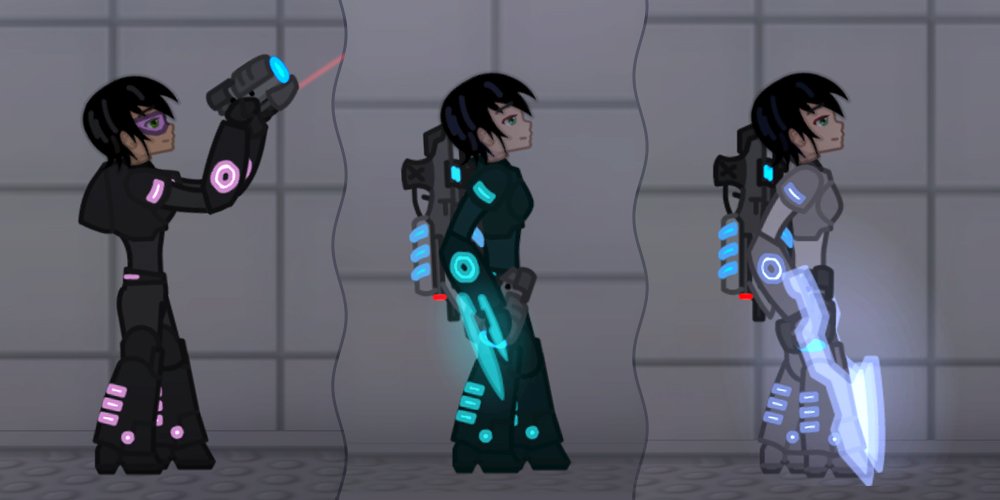 Eric is putting alot of work into renovating the Ai, and from the looks of it, they'll finally be a tactical challenge. The new Ai will be able to predict shots, calculate weapon ricochet and grenade bounces, self boost, and more. All of their traits are also customizable in the level editor, it seems- With options for all the aforementioned, and more, including things such as accuracy, camp tactics, and much more.
[Edit]
Recently, Eric has been working on lighting alot.
Sunlight has been added, and the old ambient light has been completely removed. Indirect lighting works as well. And, it's absolutely beautiful. It's possible we may also be able to change sunlight direction and color, to adjust time of day.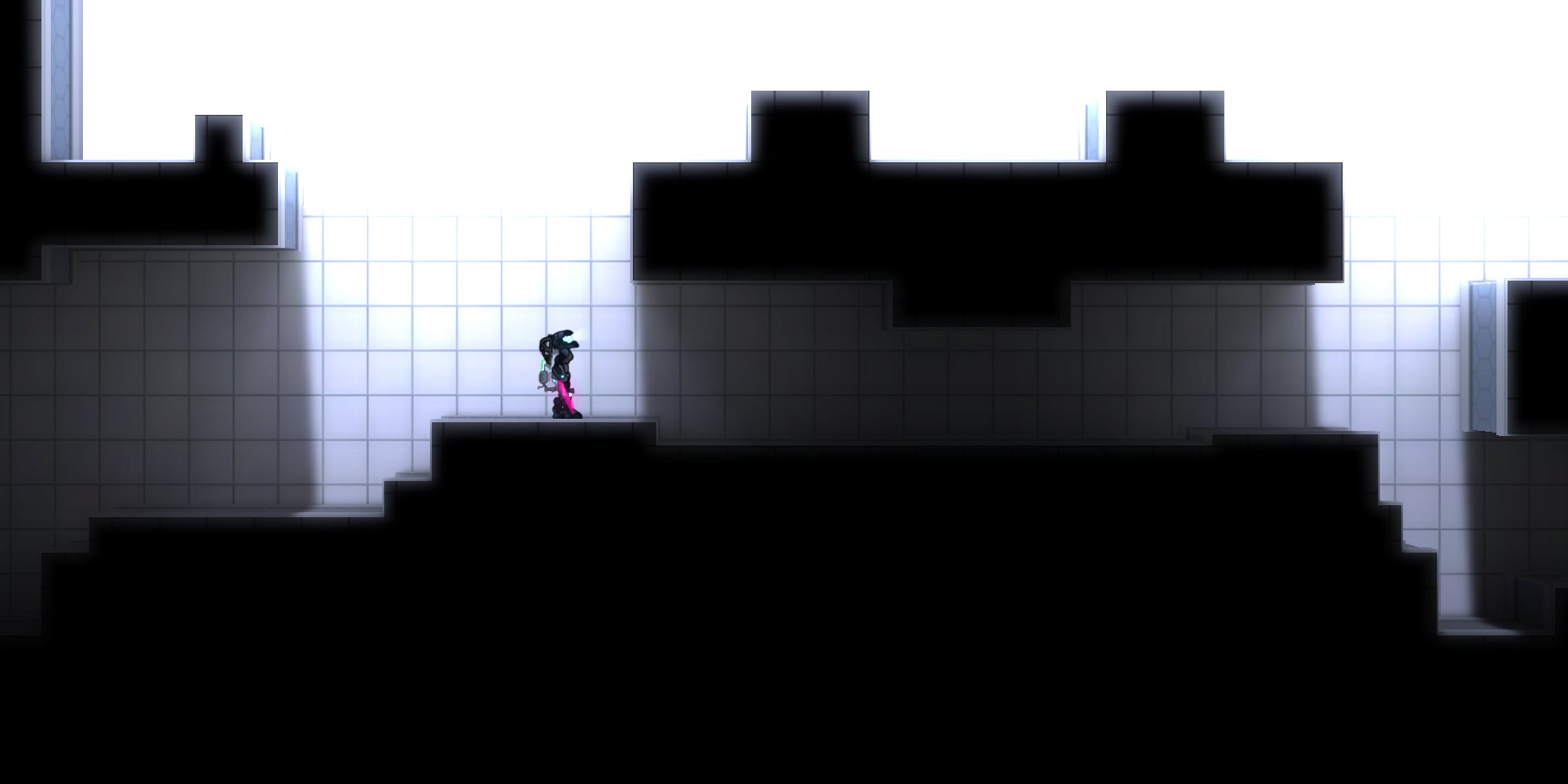 With the removal of ambient light, areas can be made to look naturally dark.
Shown here, players can be set to glow, and the lighting can be customized. It's possible we may also get things such as flashlights and night vision items that we can toggle.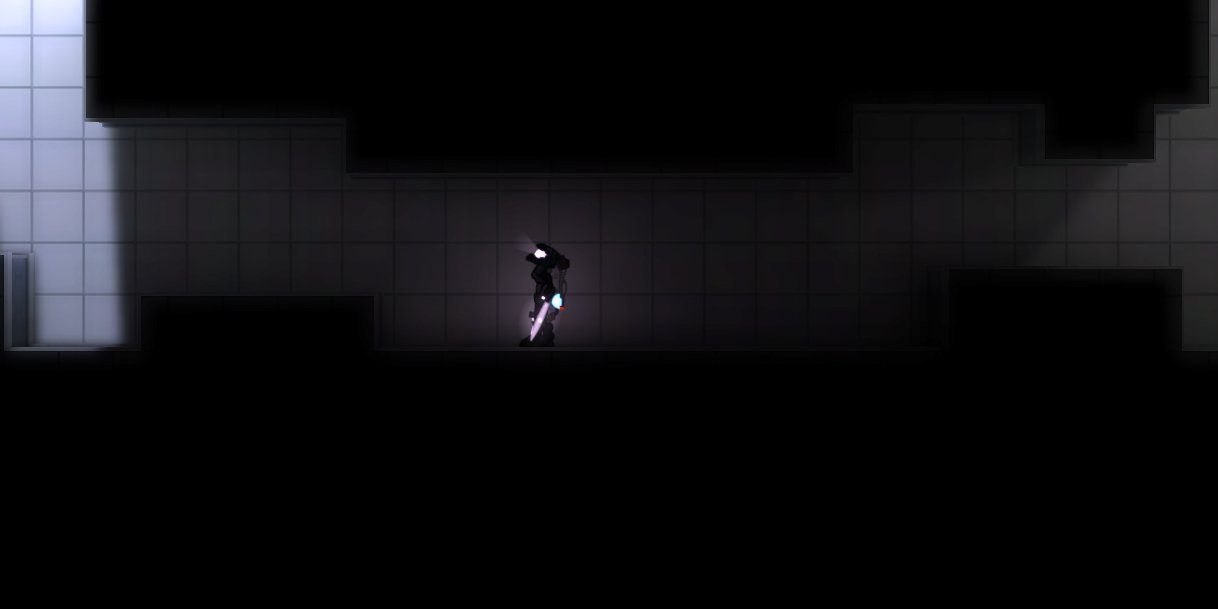 Muzzle flash and explosions now create dynamic lighting, as well.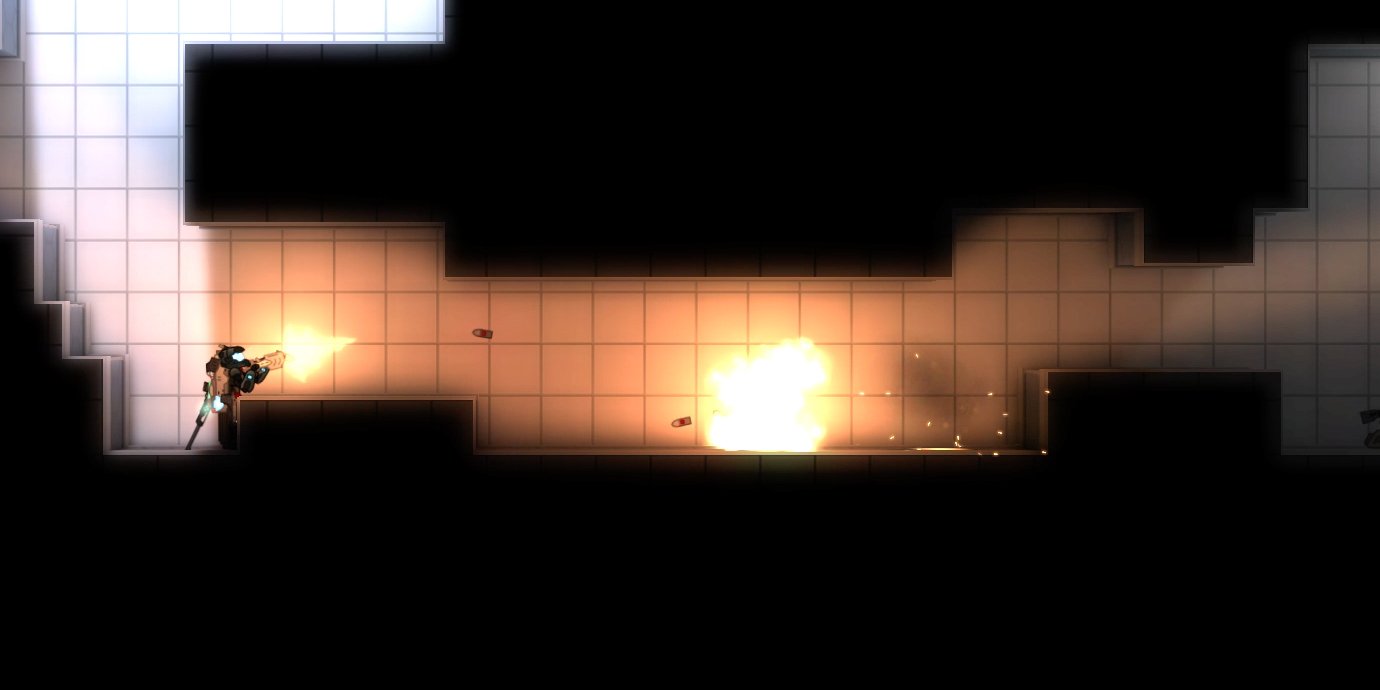 And, explosion colors can be customized. Here is a beautiful image of dynamic lighting.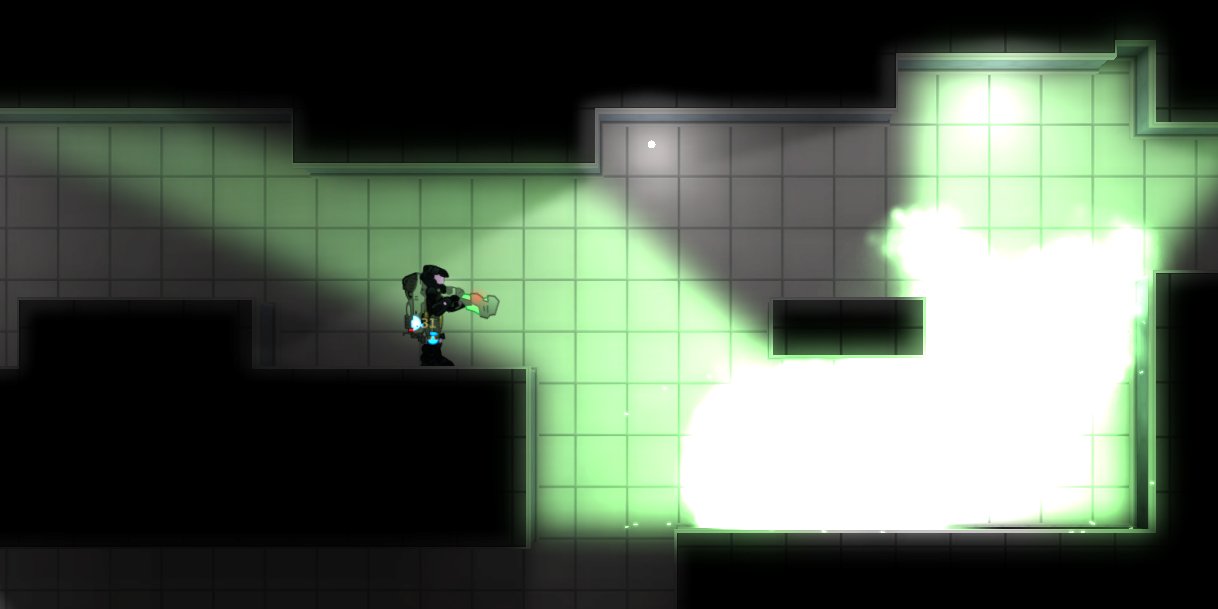 Here we're shown that blood can splatter on walls- But we also got a hint at a new heavy weapon, seen behind the plasma gun on Proxy's back.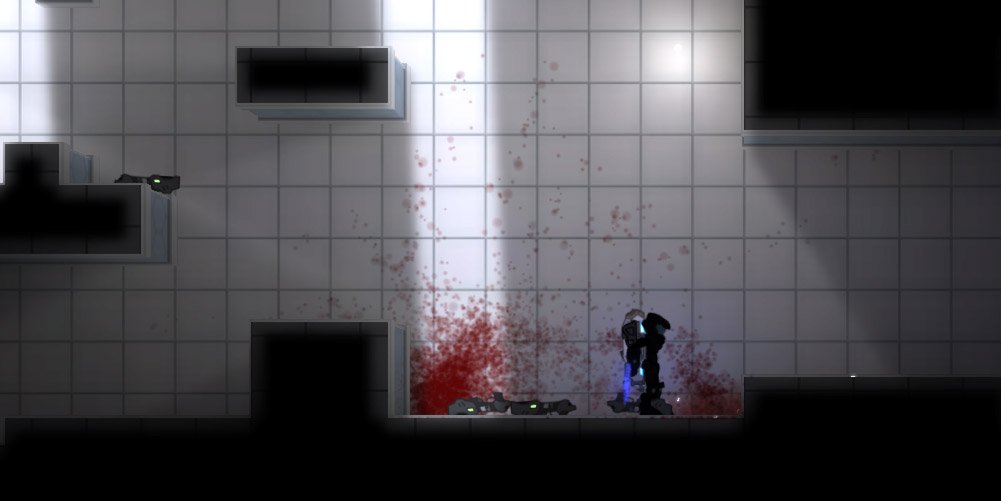 Theres plenty more at the link above. Check it for newer info, as well.
Comment below with your thoughts, theories and hype.
~
[Edit]: Post date updated to keep among new posts, with each update here- Initial posting date, for records, is 9/16/15.